MY PRODUCT – MY FARM, MY REGION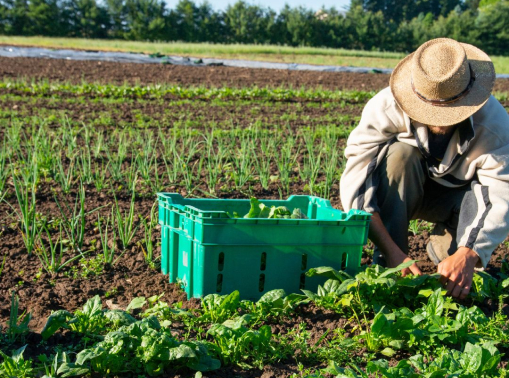 MY PRODUCT – MY FARM, MY REGION
The general objective of the project "MY PRODUCT – My Farm, My Region" is to improve the quality of life in rural areas through activities that raise awareness of the importance of agricultural and rural development. This will be achieved by enhancing the quality and safety of agricultural products produced on farms in the municipality of Koceljeva. The project aims to achieve this through familiarizing and training agricultural farm holders (food production subjects) with the provisions of the "Regulation on the Production and Trade of Small Quantities of Plant-Origin Food, the area for conducting these activities, as well as exemptions, adaptations, or deviations from food hygiene requirements."
Through interactive work with the target group, the goal is to contribute to increasing the capacities of program participants in the area of product safety and quality. By acquiring the skills to apply the regulations, the efficiency will be improved, the quality of work will be enhanced, and "better" production conditions will be ensured. Consequently, by accepting the concept of quality improvement, the target group will increase the competitiveness, health safety, and the ability to market small quantities of food products.
Improving the quality of the obtained products and their placement in the local community will also have a positive impact on the young population of farmers, encouraging them to stay, work, and create in their own region, thereby reducing economic migration. The training that the target group will undergo will also contribute to the integration of agricultural farm holders, predominantly women, into economic flows, improving their economic status and reducing the poverty rate.
The specific objectives within the priority thematic area of product quality and safety improvement are:
Assessing the current capacity level of the target group.
Project promotion.
Creation of a BROCHURE ON GOOD PRODUCTION AND HYGIENE PRACTICES IN THE PRODUCTION OF PLANT-ORIGIN FOOD.
Acquisition of knowledge necessary for health-safe food production with traditional characteristics.
Dissemination of the project and project results.
Brochure: Local Product from My Farm