HOW TO CREATEA SUSTAINABLE PROFESSIONAL COURSE FOR COMPANIES IN THE FRUIT AND VEGETABLE SECTOR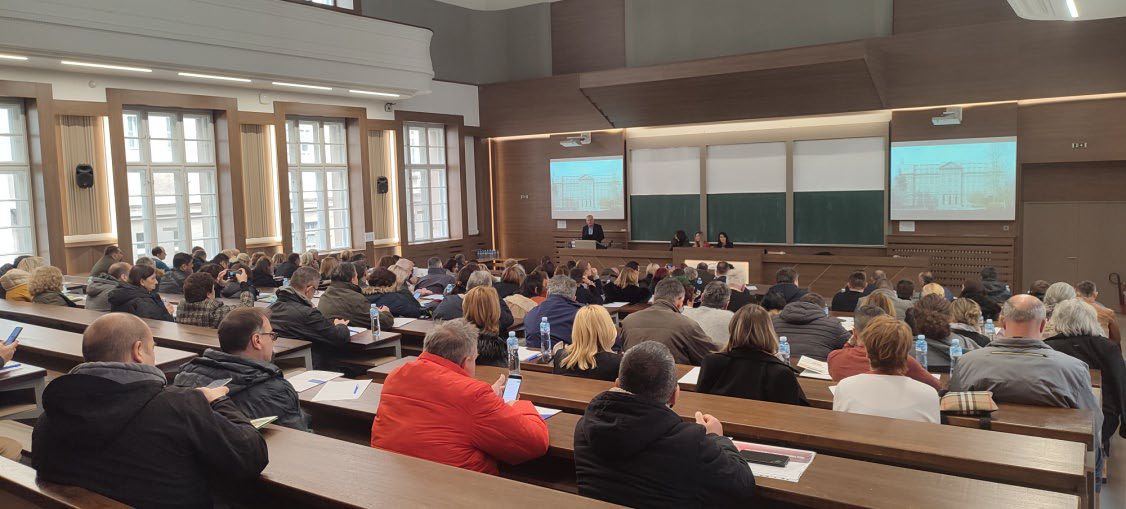 The publication entitled "How to create a sustainable professional course for companies in the fruit and vegetable sector" is the outcome of the project "Professional courses for companies in the fruit and vegetable sector – Strengthening the capacity of local SMEs to improve their access to regional and external markets", implemented by AgroNET – Center for Education and Research in Belgrade, Republic of Serbia, with co-financing from the USAID-EDGE project.
Knowledge transfer is an essential prerequisite for successful agricultural development. The creation and transfer of knowledge and technology in agriculture undoubtedly contribute to enhancing the competitiveness of SMEs in the Western Balkan countries.
Creating conditions for networking and collaboration among knowledge creators (academic community, expert NGOs, SMEs), and all stakeholders in the agriculture and food sector, is of paramount importance to ensure the rapid adoption of new achievements by a greater number of users, resulting in competitive production.
As digitalization is an irreversible process that can significantly facilitate knowledge transfer, this publication is issued and made available on the AgroNET website in an open-access E-form, allowing all interested parties to download and use it for free.

The publication is primarily intended for organizations involved in the field of commercial education with relevant experience in organizing educational activities. It will assist them in establishing, organizing, and implementing an effective knowledge transfer system, contributing to the capacity building of professionals and entrepreneurs in the agriculture and food sector. It offers sustainable, innovative courses that can quickly enhance their skills and knowledge to support their companies in key areas where the industry lacks capacity. The publication can also help organizations with no prior knowledge transfer experience to initiate activities in their areas of interest.

The goal is to help SMEs adopt modern technologies in production and post-harvest product preservation, reduce production costs, improve the quality and quantity of the products they produce, modernize packaging, sales, and product placement, and ultimately increasing revenue.

The content of the publication is designed to be read as a whole or in parts, depending on the reader's interest. Each chapter of the publication forms a complete unit.
On the links you can download manuals in Serbian and English.
KAKO KREIRATI ODRŽIVI PROFESIONALNI KURS ZA KOMPANIJE U SEKTORU VOĆA I POVRĆA
HOW TO CREATE A SUSTAINABLE PROFESSIONAL COURSE FOR COMPANIES IN THE FRUIT AND VEGETABLE SECTOR